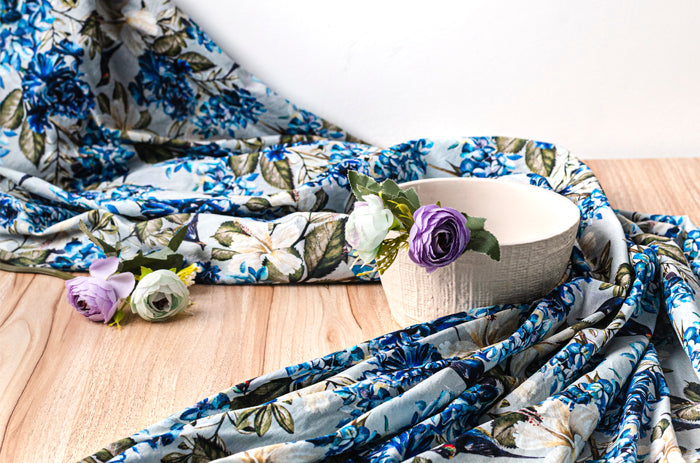 FFAB offers customized digital printing on various natural fabrics.
For all inquiries about custom digital printing requirements, send a printable file or reference image of your print design with all colour, repeat, and size of the design and other specifications to support@ffab.com. Once we receive your email, our executive will get in touch with you over the phone or email within a maximum of 2 working days.
We provide the facility of printing sample strike off before taking your ordered quantity in production. There is as such no Minimum Order Quantity (MOQ) for custom printing, however, a minimum of 5 metres length is required to get better results. Shipping costs will be added extra. Lead Time on sample yardage is about 10 days. The lead time for production orders is between 10-15 Days. The exact lead time will be provided upon receiving the inquiry.
Catalogues for printing base fabrics can be bought from the "Swatches" section of the website.
For any other query on FFAB Digital Services,  Call/WhatsApp us at 9650 700 711 or email us at support@ffab.com